4 Fun Bathroom Remodel Ideas For Summer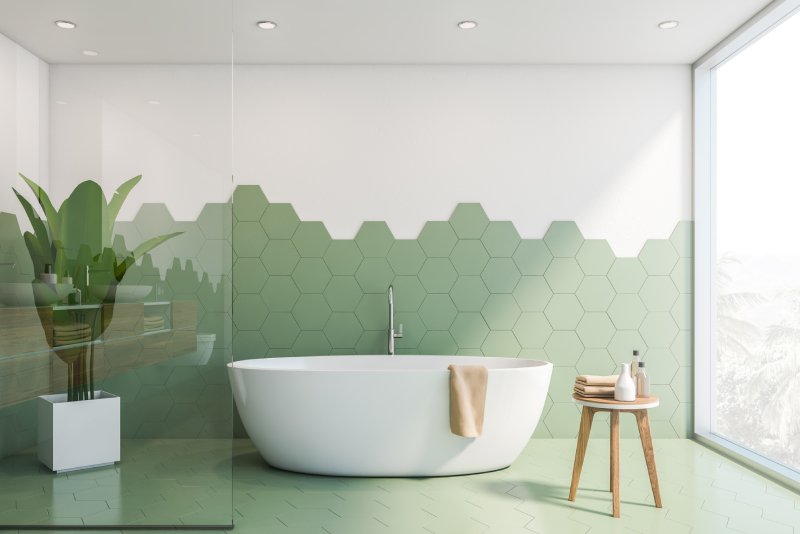 If you've been thinking about remodeling your bathroom, this summer is the perfect time to finally do it. Our team at Crosstown Plumbing has several bathroom remodel ideas that your whole family will enjoy, but we'll focus on the top four. Please don't hesitate to contact us if you'd like to discuss an idea for bathroom remodeling that's not on this list.
Add Striking Lighting 
The lighting in your bathroom should be modern and elegant, and you can achieve this by integrating lights into the walls, the ceiling, or maybe even behind the mirrors. Many people enjoy softer and warmer light in their bathrooms, which is perfect for a relaxing soak in the bath after a long day. Speaking of tubs…
Add A Freestanding Bathtub 
A freestanding bathtub adds a beautiful, contemporary look to your bathroom. Not to mention, it makes self-care feel like a high end day at the spa. There are so many style choices when it comes to selecting a tub that will match your interior decor, but don't worry – our team at Crosstown Plumbing can help you find the perfect one to suit your bathroom remodel. 
Pretty Pebble Tiles
Why not go for a beachy vibe with tiles that resemble pebbles? You can use them on an accent wall in your bathroom, or perhaps as the flooring for your walk-in shower. Many people also like to decorate with them, using them to highlight large bathroom mirrors. Since you unfortunately can't be at the beach all the time, pretty pebble tiles are a great way to bring the beach to you. 
Marvelous Marble
Marble is beautiful, timeless, and never goes out of style. A singular piece of marble in your bathroom can give it an eye-catching and high end touch, whether it's your bathroom countertop or an elevated component of your shower. Marble comes in so many colors, which can be overwhelming to choose from – but our experienced team at Crosstown Plumbing would be happy to discuss your vision and narrow down options to ensure your bathroom remodel has the "wow" factor you're looking for. 
Let Us Help You With Your Bathroom Remodel In Nj
If you're ready to start your bathroom remodeling project, our experts at Crosstown Plumbing can help you source the highest quality materials to bring your vision to life. Whether you want to remodel your entire bathroom or just a few components, we can help you get the job done on time and on budget.
For more information about how we can help you with your bathroom remodel, or if you have any questions about affordable plumbing supplies, please contact us today!