Air Handlers in New Jersey
Selecting the right air handler for your home or business is important. At Crosstown Plumbing, we have a team of professionals that have worked with both residential and commercial clients to successfully provide air handlers, water heaters and boiler systems across New Jersey. Air handlers in particular are crucial to the efficiency of any HVAC system.
What an air handler does in your HVAC system
The air handler is responsible for regulating and circulating air in your HVAC system to maintain a comfortable indoor living environment. It's composed of the system's blower, evaporator coil, sound dampers, filter racks and other parts of the ventilation system. Air handlers connect to the ductwork and provide cooling, heating or both depending on where it's installed. They also regulate the air through filters, ensuring the air entering your building is clean.
At Crosstown, we exclusively offer Goodman air handlers and HVAC equipment as their products are reliable, high quality and most of all – affordable. Here are some of the Goodman air handler units we provide most often:
Best-Selling Goodman Air Handlers
AMST Multi-Position, 9-Speed ECM air handler
Optimized for single-stage air conditioning and heating outdoor units up to 15.2 SEER2. Some of its other top features include:
Internal factory-installed thermal expansion valves for cooling and heat pump applications
All-aluminum evaporator coil with high performance coated fin stock
Coil mounting track for quick repositioning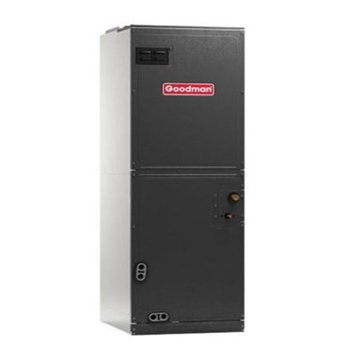 MBVC Series, Compatible with ComfortNet™ Communications System
ComfortNet technology is factory-installed into select Goodman brand air handlers to ensure that the entire system operates at peak, energy-efficient performance. In short, communications technology that is usually located in a thermostat was moved from the wall and securely placed into the air handler itself – making access even easier for building owners. More notable features include:
 Can be installed both horizontally or vertically depending on preference
Variable speed motor
 Blower section can also be utilized as an electric heater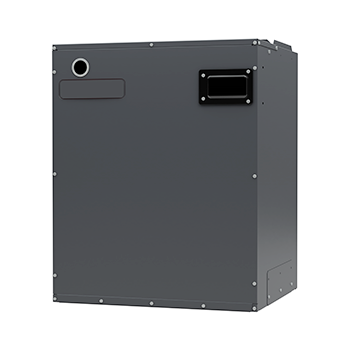 ACNF Series, Energy Efficient Ceiling Mount
This ceiling mount air conditioning unit prioritizes energy efficiency throughout the building with features in place like multiple airflow positions, multi-speed motor and an all-aluminum evaporator coil.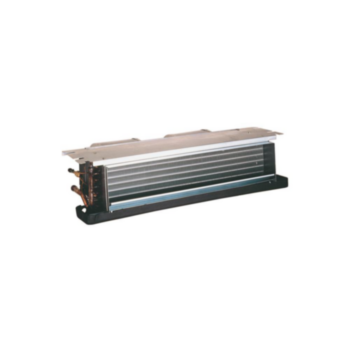 Call Crosstown at (973) 677-1717 for a free consultation on how we can recommend the perfect air handler for your home, business, or commercial property.