6 Ways To Save Energy With Your HVAC System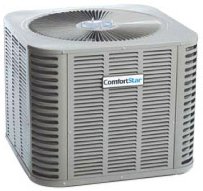 Did you know that for most homes, half of the energy bill goes towards heating and cooling? This means that increasing your HVAC system's efficiency often leads to significant savings, for a positive impact on your bank balance. Here are some of the most effective ways to save energy – and money – from New Jersey's HVAC and air conditioning system specialists.
Keep up with maintenance: Routine maintenance should be done by professionals on a semi-annual basis, as keeping the system running smoothly ensures optimal performance as well as reduced energy wastage and repairs.
Stay within the right temperature range: Most HVAC systems have an optimal temperature range in which the system produces the best results for the lowest energy usage. Staying within this range will help you save while living in comfort.
Insulate: The better insulated your home, the less heating and cooling it needs, so you make direct savings on your energy bill.
Invest in a programmable thermostat: This helps you save by only heating your home as and when you require it, so that your system doesn't run the whole day while no one is at home.
Get rid of drafts: This is important for both summer and winter, as your HVAC system will struggle to maintain a constant temperature when air from outside is continually entering the home.
Upgrade your old system: As HVAC systems age and as new technology progresses, so differences in performance and cost are going to become more apparent. If your system is 10 or more years old, it might be time for an upgrade that will save money in the long term. Remember to ask your HVAC company about the latest energy efficient units, and get the right size system for your home in order to maximize benefits. Many of these systems also qualify you for rebates from the State of New Jersey, making them even more budget-friendly.
Energy efficient HVAC systems in New Jersey 
As leaders in HVAC supply in NJ, the Crosstown Plumbing Supply team is happy to assist you with finding replacement parts for your HVAC system or replacing your existing unit with a high-performance, high-efficiency solution. As we are a wholesaler located in a 3.5% NJ sales tax zone, we can offer you the most affordable parts and products from leading brands. In addition to HVAC systems, we also offer a wide range of central air conditioning units, ductless air conditioning systems and heating systems. If you need a contractor you can trust, we work closely with reliable, affordable professionals that we can refer you to.
For more information about or plumbing supply company and the HVAC systems we have on offer, please visit our website today at http://crosstownplumbing.com/