A Guide to Energy Upgrades in the Home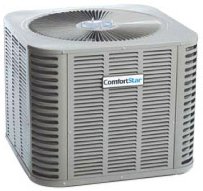 It's not hard to see why New Jersey homeowners are increasingly investing in energy upgrades for their properties. Not only are they great for the environment, they're an effective way to reduce your monthly utility bills – and they'll pay for themselves in just a few years. From high-efficiency air conditioning systems to insulation and more, these are the best upgrades to improve your home's efficiency.
High-efficiency air conditioning systems: Cooling is one of the biggest expenses for our homes and, thanks to advancements in technology, units that are 10 years old or more are incredibly inefficient compared to modern standards. You can also pair them with a programmable thermostat so you can get the exact climate you want at minimal cost. These thermostats can automatically adjust temperature for unused rooms and even turn off when no one is home, saving homeowners around $150 per year.
Improve your lighting: Modern LED bulbs last longer and use one-tenth less electricity than traditional bulbs, and it's pretty inexpensive to make this upgrade especially when you realize that 10% of your energy bill is lighting. Solar lighting is great for security and outdoor lights, and many come with adjustable modes and motion sensors.
Insulate everything: Insulation ensures that your desired climate stays inside your home, rather than constantly leaking out and making your heating and cooling systems draw even more power to keep up. There are great insulation products – even eco-friendly ones – that you can quickly install in critical areas like your attic. Another good idea is to ensure your doors and windows are properly sealed with weather stripping or caulking or replacing your front door.
Install low-flow showerheads: These can help you use up to 75% less water per shower while preserving the pressure to deliver a consistent rate of water. They can save you up to $145 per year.
Switch to a High-Efficiency Air Conditioning System or HVAC System with Leading Plumbing Wholesalers
Want to reduce your home's energy bill and benefit the environment? At Crosstown Plumbing Supply, we have a wide range of high-efficiency central air systems, condensers, dehumidifiers and ductless air conditioning systems that offer exceptional temperature control and air quality while using minimal energy. We also can recommend quality contractors from our network to assist with air conditioner installation.
For more information on our air conditioning and HVAC system solutions, central air prices as well as to have any of your cooling system air questions answered, please visit our website at http://crosstownplumbing.com/