Important Considerations to Keep in Mind Before Designing Your Bathroom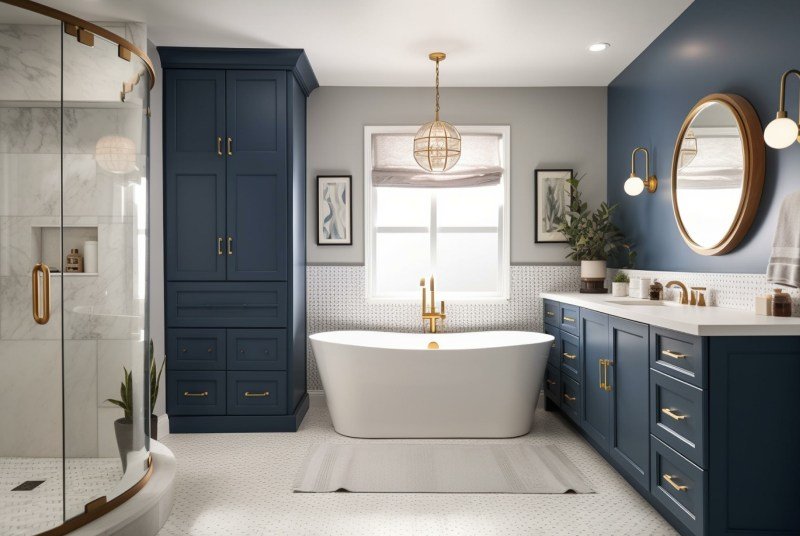 Designing a bathroom can be a much-needed refresh for your home. It's great to remodel a space in your house that you use every single day! When you renovate your bathroom you can tailor it to your exact wants and needs without disrupting the day-to-day life of your family too much, making it one of the most common rooms that people choose to remodel in their homes. However, there are important considerations to keep in mind when redesigning your bathroom.
Ensure You Have Sufficient Space for Bathroom Cabinets
Whether you mount the cabinets on the wall or under the sink, ensure you have enough space for them to open fully. Many bathrooms have limited space and while you may not be able to fit as many cabinets as you want, fitting at least a few is important because you'll need the storage. Be sure you position your cabinets in a place where the cabinet doors can open unobstructed. 
Pick Your Color Scheme Before Designing
Your color scheme will dictate the fixtures and fittings you use in your bathroom, as well as what tile color you choose. Whether you want a light and airy color scheme or something darker and more bold, always pick your color scheme first. It will actually make the design process easier since you can narrow your search to items that already match your preferred colors. 
Ensure Your Budget is Met
It's important to set your budget before you start your redesign. Not having a plan and simply going with the flow can easily result in you overspending and not being able to afford everything you actually want. Understand what your budget is before you start making your plans, and if you're working with a designer or an architect, they can help you create a budget that won't break the bank. 
Let Crosstown Plumbing Conceptualize Your Bathroom Design
At Crosstown Plumbing, we can help you create the bathroom of your dreams with our computerized design. It can be difficult to envision the final product, but with the help of technology we can help you see it. 
If you'd like help with designing a bathroom, or if you have any questions about bathroom fixtures and plumbing supplies, please contact our team at Crosstown Plumbing today or visit our website at: https://www.crosstownplumbing.com/