Most Common Plumbing Problems and How to Fix Them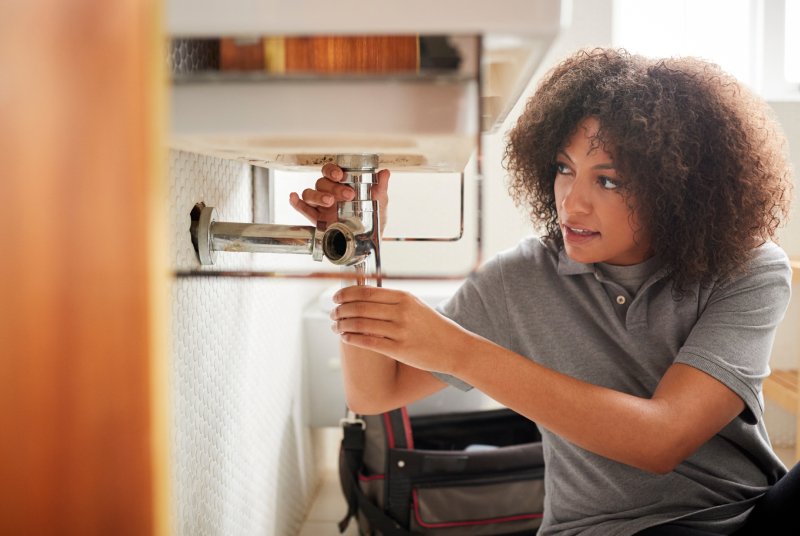 As a homeowner, you'll undoubtedly run into plumbing problems from time to time. Even if your bathrooms or kitchen is relatively new, clogged drains can happen to the best of us. Thankfully, our NJ plumbing wholesalers are here to discuss some of the most common plumbing problems we see, as well as how to fix them. While sometimes it can be a simple matter of unclogging a toilet with a plunger, more often plumbing problems are more complicated and extensive, requiring the help of a professional to remedy. When in doubt, it's always best to consult with a professional before taking any action. 
Some of the most common plumbing issues include:
Dripping faucets

: Not only can the noise drive you crazy, but it also wastes water and indicates a larger problem at play. 

Leaking pipes

: If you notice small puddles of water starting to gather under your sink or near your water heater, you probably have a leak.

No hot water:

We've all been there. You're in a rush and you jump in the shower only to discover your hot water isn't working.

Weak water pressure:

This makes showering and washing dishes take twice as long, and can also indicate that you have a leak in your pipes somewhere.

A toilet that constantly runs:

Your toilet should only run for as long as it takes to fill up with water again after you flush it, but sometimes, it runs continually and the water level remains low. 
How Do You Diagnose Plumbing Problems?
If you have experience fixing minor issues like a clogged drain or a running toilet, you can try to diagnose and fix these issues yourself as long as you turn off your water supply before starting, use the proper tools and wear clothes that you don't mind getting dirty. Most people are not able to properly diagnose their plumbing issues, so it's always best to consult a professional before the problem gets worse. 
Finding Solutions to Your Plumbing Problems
We recommend keeping several tools on hand in case you need them at short notice. Things like a plunger, an adjustable wrench, pliers, and a sink auger will come in handy when you encounter plumbing problems you know how to fix. However, when the problem appears to be more serious, the best solution is to call an industry professional who can conduct an inspection then perform the necessary repairs. 
For more information about how to fix some of the most common plumbing issues you'll incur as a homeowner, or if you have any questions about affordable plumbing supplies to keep on hand, please contact our team at Crosstown Plumbing today. You could also visit our website at: https://www.crosstownplumbing.com/