DIY Shower Door Installation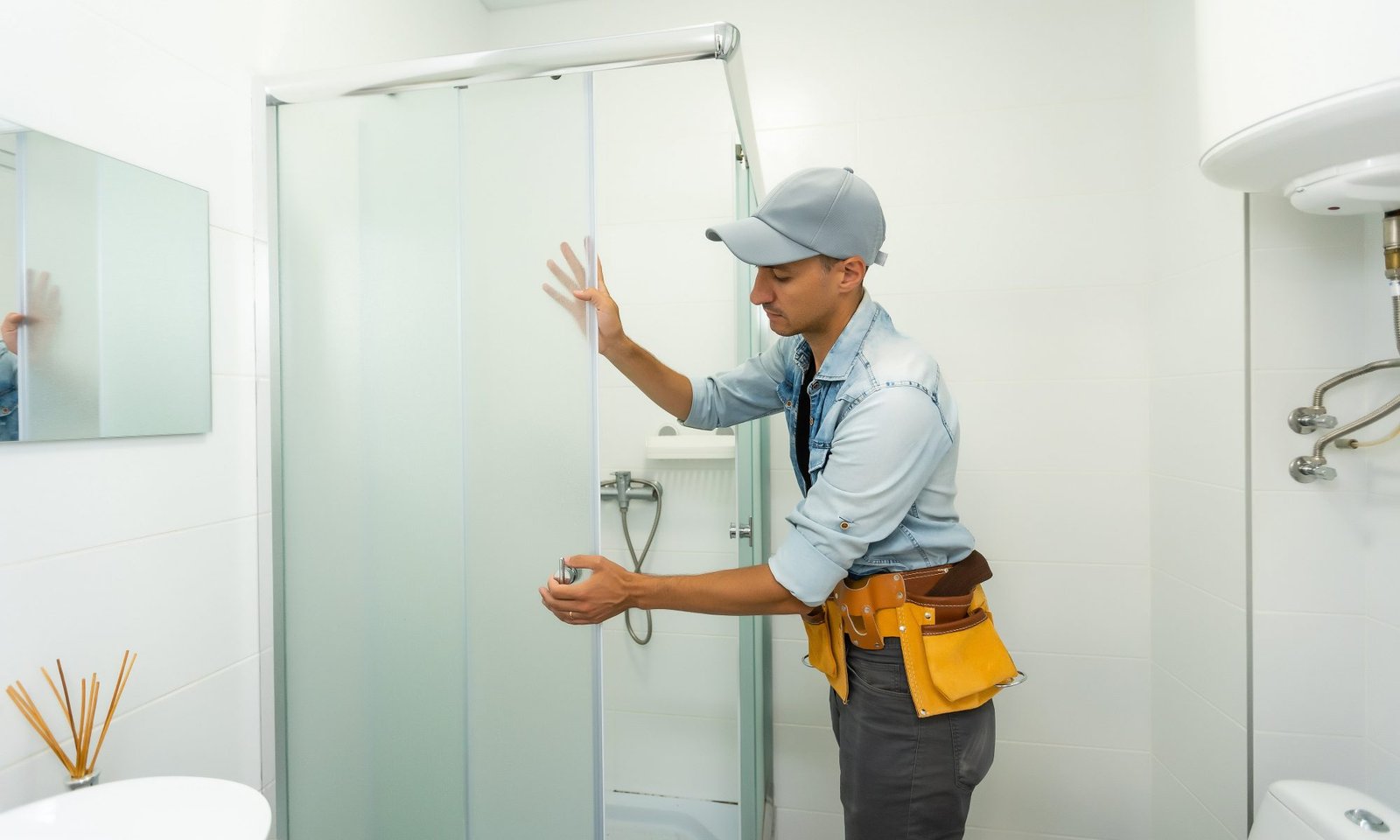 If you're the kind of person who loves taking on a new DIY weekend project, installing a new shower door is a great thing to add to your list. Perhaps you've been feeling like your bathroom needs a little bit of a pick-me-up, and with this handy guide to shower door installation, you'll have a shiny new shower door in no time. 
A Comprehensive Guide to Redoing your Shower 
Here are the main steps you'll need to take to install a shower door. Showers vary greatly in size and shape, so if you're unsure about any of these steps or the best way to proceed, we recommend consulting with a professional before proceeding. It may save you a lot of time and money!
Take exact measurements of your space. Be as precise as possible, and take the measurements several times to ensure you get the same numbers each time.

Drill holes in the wall where the side rails will go, and attach the side rails using screws. 

Attach the suction cups to your new glass shower door and attach it to the rail. 

If you have a swing door, now is the time to attach it to the side rail using hinges. 

Once your new door is securely in place, install shower door sweep along the entire bottom of your door to prevent water leaking out. 
Measurements And Cutting
Once you have your measurements and you've decided on the type of glass you want, we recommend visiting a professional to have the glass cut. Cutting glass can be hazardous, and even if you have years of DIY projects under your belt, it's better to be safe. 
Tools You Need
We recommend having these tools on hand before you start the job: a power drill, drill screws, a hammer, measuring tape, a screwdriver, steel screws, silicone sealant, and an anchor. If you're a DIY aficionado, then chances are you already have a lot of these readily available. However, if you don't, you can find them at your nearest home repair wholesaler.

If you have any DIY questions, or you'd like more information about Crosstown Plumbing, please contact our team today or visit our website. We look forward to helping you with all of your DIY projects