Don't let a bad install ruin your new HVAC system investment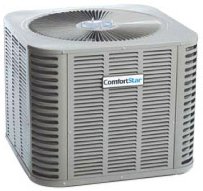 Installing a new HVAC system is a great investment – after all, your home is made more comfortable and your energy bills can be significantly reduced if you choose a high-efficiency, high-performance system. Unfortunately, a bad HVAC contractor can turn this experience into a nightmare.
Ignoring air flow: Your home's ductwork is just as vital to your HVAC system's performance as your unit. When ducts are sized incorrectly, air flow is hampered, negatively affecting your unit's performance and not giving you the results you deserve.
Forgetting about ventilation: Homes are becoming more energy efficient than ever before by implementing measures that keep out drafts, seal windows and doors and insulating roofs and walls. This means that there is a very limited exchange of air from the inside of the house to the outside. As a result, contractors need to make sure that the system is ensuring proper mechanical ventilation throughout the home.
Not offering home advice: Contractors often go into difficult-to-reach areas of homes as part of their installation process, like crawlspaces, roofs and basements. This means that they notice things like insulation problems or opportunities where homeowners could further improve their home's energy performance – often things that homeowners would be unlikely to spot but would be grateful to know.
Sticking to one-size-fits-all solutions: Heating systems and air conditioning systems have changed a lot over the years, so there's no use in installing an HVAC system the way it would have been done 30 years ago. Properly evaluating the home, the homeowner's needs and the offering on the market will make sure that customers get custom service and the best results for their money.
Affordable HVAC parts and new replacement units in New Jersey 
As leaders inHVAC supply in NJ, the Crosstown Plumbing Supply team is happy to assist you with finding replacement parts for your HVAC system or replacing your existing unit with a high-performance, high-efficiency solution. As we are a wholesaler located in a 3.5% NJ sales tax zone, we can offer you the most affordable parts and products from leading brands. If you need a contractor you can trust, we work closely with reliable, affordable air conditioning and HVAC professionals that we can refer you to.
For more information about or plumbing supply company and the HVAC systems we have on offer, please visit our website today at http://crosstownplumbing.com/