Help! I Have No Hot Water!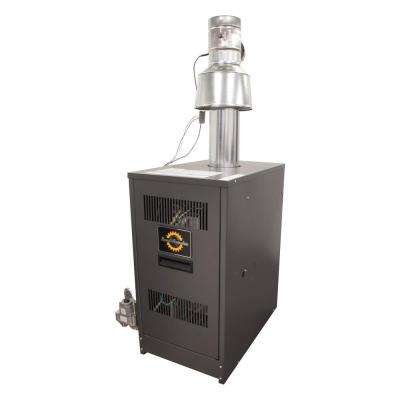 There are few things that are worse than getting ready for your day and realizing that your home or business suddenly has no hot water. Here are common reasons why your boiler or hot water heating system may fail and what to do about it, from the specialists in boilers in NJ.
Check your water supply: Your boiler or hot water heater may have switched off or stopped working because your water supply has stopped. Check to see that your energy supply is still functioning and that your property isn't experiencing a water cut-off. A power cut can also affect your electric hot water heater, causing it to revert to factory settings. Your manual should include instructions on how to re-program it in this event.
Frozen pipes: A very cold snap can cause severe problems for boilers and hot water heaters, compromising the water supply. Frozen pipes will need to be thawed, repaired (if needed) and properly insulated to prevent the same issue in future.
Airlocks: Airlocks occur when air becomes trapped inside the water pipe, often due to damage or repairs on the pipe. If the air collects in a high point of the pipe, it can completely block water flow and will have to be cleared by professionals.
Leaking or damaged boiler or hot water heater: There are many reasons a hot water tank or boiler can burst – often, it is just a result of old age – but this issue requires quick, professional intervention. Often, tanks and boilers have sensors that shut down the system for safety reasons. First, shut off your water supply and the energy supply to the tank at the main fuse board. Never touch any wires, the gas supply or the tank itself, and don't step into the spilled water. Then, call in the professionals to evaluate and repair the problem.
Commercial and Residential Boilers from Your Plumbing Wholesaler in New Jersey
At Crosstown Plumbing Supply, we can either assist you with choosing a high-efficiency, low maintenance replacement for your residential or commercial boiler or provide you with an extensive range of plumbing supplies to replace necessary parts in your current system. As we are a wholesaler in a 3.5% sales tax zone, we can make your repairs and services the most affordable in town. Our sales consultants are highly experienced and happy to assist you with finding the right part for your needs and we work closely with reliable, affordable plumbing professionals we are happy to recommend to our clients.
For more information about our specials on replacement boilers or to find out more about the commercial or residential boilers we can offer you, please visit our plumbing supply company website at http://crosstownplumbing.com/