How to Design an Art Deco Kitchen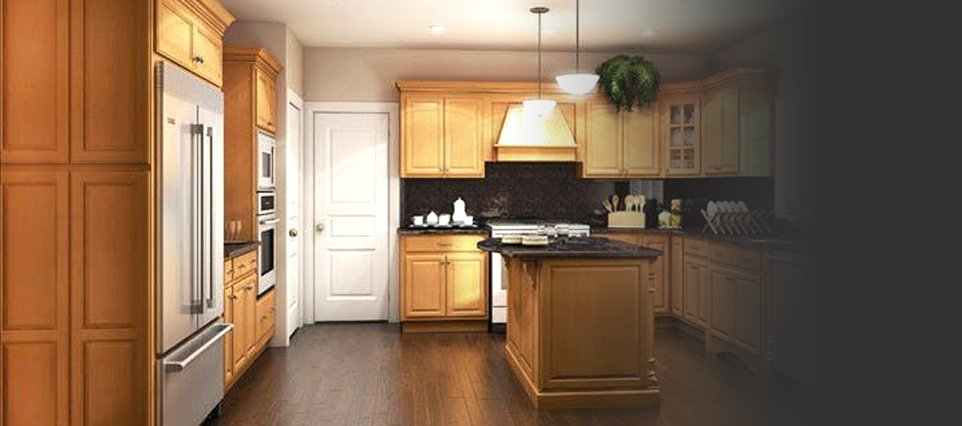 The Art Deco period was one of the most beloved design periods in history, combining the glamor of old Hollywood with texture, contrast, and eye-catching curves. If you want inspiration for an elegant and functional new kitchen design, this style is for you! Here are some key elements to this design from our kitchen wholesale team in NJ.
Geometric or Repeating Patterns
In Art Deco design, you see a lot of repeating patterns made up of a variety of geometric shapes like arches, squares and straight lines. The Chrysler Building is a fantastic example of this. This can be translated into your kitchen design by including repeating lines and angles (think wood boards, tile or kitchen cabinet moldings) and contrasting it against a curved, dramatic hood vent or globe lights. A backsplash is another area where you can bring in repeating patterns for a bold and vibrant touch.
Colors and Contrasts
You can emphasize your mix of geometric shapes and patterns by using interesting contrasting colors. This can be achieved with dark and light kitchen cabinets, bold tiles, mixed metal accents, or a bold stand-out piece like a section of deep red kitchen countertops or a glamorous lime green kitchen table.
Be a Little Luxurious
The Art Deco period was about indulgence, detail and luxury, so it's important to add a few dramatic pieces to your kitchen to add this vital element. A kitchen bar with plush velvet or leather chairs, a crystal chandelier over your kitchen table, a mirrored drinks cabinet, or a vintage Art Deco clock are some great ideas. It's worth it to start looking in vintage stores for some authentic pieces that you can repurpose into your design.
Visit Kitchen Wholesaler in NJ and Start Remodeling Your Kitchen Today
In addition to our affordable kitchen products, our sales staff are fully trained to assist you with your remodel itself and, when you purchase any kitchen cabinetry line from us, we will come through to your home to measure and design your kitchen for free.
As kitchen wholesalers, we also offer special promotions on certain items throughout the year. These limited time offers are a great way to save even more on the costs of your renovation, as they often feature great discounts on solid wood cabinets, modern features and top international brands. Customers can also benefit from our 3.5% NJ sales tax, making your home improvement project event more affordable.
For more information on our wholesale kitchen cabinets, granite kitchen countertops, plumbing supplies and faucets in New Jersey, please visit our website at http://crosstownplumbing.com/ or contact us today.