The Importance of Regular Plumbing Maintenance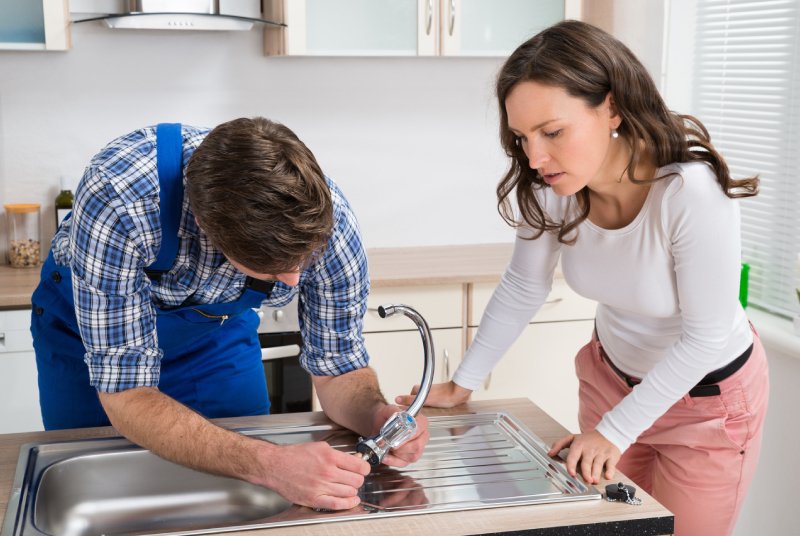 There are tons of things to keep track of and keep up with as a homeowner, and your plumbing system is one of them. Regular plumbing maintenance is a must because it keeps your plumbing in its best possible working condition, helps prevent costly repairs and breakdowns in the future and helps extend the life of your appliances. 
Think about it, your home's water supply and drainage systems are used every single day – multiple times a day – by everyone in your household. Keeping them clean and healthy is crucial, and you can ensure their functionality by investing in regular plumbing maintenance. If you haven't already, we recommend contacting your local plumber and setting up regular maintenance checks. 
What Is the Purpose of Plumbing Maintenance? 
Early detection of issues:

Unless you're a professional, you may not be aware of the early warning signs that something is wrong. That means you might not notice it until it becomes a larger, more expensive problem that can disrupt your home for days on end. 

Prevents water damage:

Even a tiny leak can cause extensive water damage in your home if left unrepaired. That's why you need a professional who can check for signs of leaks under your sinks, around your water heater, and throughout your pipes. 

Reduces water waste:

Leaks and running toilets waste water, and as a result you are left with more expensive monthly bills.

Extends the lifespan of your plumbing:

When you keep your pipes, faucets, and appliances in top working condition, you're reducing the frequency with which you'll need to replace them. 
Crosstown's Plumbing Maintenance Checklist
Clear all of your drains and p-traps
Inspect your pipes for any visible corrosion
Check under the sink for leaks 
Inspect your toilet tanks
Test your water pressure
Inspect your hot water heater
Maintain your sewer line and inspect it for clogs
While most of us will be able to handle something basic like a clogged toilet, most of the things on the essential plumbing maintenance checklist should be addressed by a professional. Even the most seasoned handymen require help from an experienced plumber from time to time, and enlisting the help of a pro ensures your plumbing system stays as healthy and efficient as possible. 
Regular plumbing inspections will help detect a minor issue before it turns major. Investing in this type of maintenance can easily extend the life of your appliances, and it can actually help you save more money in the long run. Remember, expensive repairs become even more expensive in an emergency situation because it requires a plumbing professional to drop everything and race over to your home. So don't wait until it's too late. If you'd like more information about plumbing maintenance, or if you would like to stock up on essential plumbing supplies all homeowners should have on hand, please contact our team at Crosstown Plumbing today or visit us at: https://www.crosstownplumbing.com/