We Have All The Major Brands For Your Upcoming Renovation!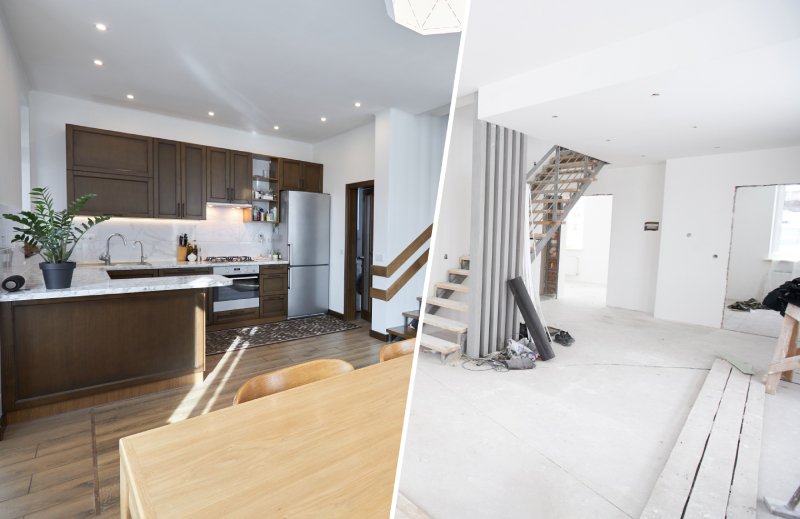 Stocking high-quality products should be the standard for any commercial plumber, as well-known brands are more likely to provide excellent results, exhibit a more modern and professional look, and most of all – guarantee client satisfaction. Investing in dependable products also reduces the need for future repairs, sparing customers from a major headache, to say the least. 
The longevity and effectiveness of trusted brands also safeguard your reputation in the industry. Extended warranties of brand-name appliances and products give  your customers much needed peace of mind, strengthening their trust in your commercial business. At Crosstown Plumbing, we understand that system quality and reliability are directly impacted by product choice, and do everything we can to ensure long-lasting performance that exceeds client expectations. With that in mind, our team will give an overview of our trusted kitchen and bath brands and invaluable tips on how to choose the right products for your home renovation. 
Kohler
Bathroom accessories from Kohler elevate the overall aesthetic and use of any bathroom space and are synonymous with quality, style, and functionality. With an extensive array of goods, Kohler provides bathroom accessories that are tailored to each person's preferences – no matter how specific. 
Kohler's range combines state-of-the-art innovations with robust construction to provide long-lasting performance and great beauty, from soap dispensers and toilet paper holders to towel bars and robe hooks. These bathroom accessories are expertly crafted with care to every last detail, allowing them to blend in with any bathroom decor and produce a professional appearance. Kohler has the ideal accessories to complete your vision, whether you like a minimalist and modern look or a more intricate and elegant one. 
American Standard
The well-known American Standard company sells various high-quality kitchen and bathroom items. American Standard has a long history of more than 140 years and is known for its inventiveness, dependability, and high caliber of workmanship. Their wide range of products, which includes toilets, faucets, sinks, showers, and more, demonstrates their dedication to quality.
American Standard is also the industry leader in both elegance and functionality for bathroom fixtures. Their faucets blend slick aesthetics with cutting-edge technology for a seamless user experience, while their toilets have effective flushing mechanisms that promote water conservation without sacrificing power. American Standard products are created to improve the practicality and beauty of any bathroom space, from robust sinks that withstand daily use to opulent showers that produce a spa-like ambiance. American Standard has a wide selection of goods that adhere to the greatest standards of quality and craftsmanship, whether you're remodeling or creating a new bathroom from scratch.
Moen
Known for its outstanding collection of bathroom and kitchen items, Moen is a well-known name in the home renovation sector. Moen has a 75-year history and a solid reputation for dependability, and outstanding design. Their wide variety of goods, which are all expertly made using innovative technology and meticulous attention to detail, includes faucets, showerheads, bathroom accessories, and more.
Products from Moen are renowned for being of the highest caliber and longevity. Innovations in their faucets include MotionSense, which enables touchless operation, and PowerClean, which increases the spray power for more effective cleaning. Additionally, Moen provides a wide range of showerheads with adjustable spray settings, guaranteeing a unique and lavish showering experience. Due to their emphasis on user-friendly design and ease of maintenance, Moen products are preferred by both professionals and homeowners. Whether you want to update your kitchen or bathroom, Moen has many items that blend design, use, and durability to improve any space.
Recommendations for Home Renovations from our NJ Plumbing Supply Company
Crosstown Plumbing, your go-to source for plumbing supplies, can help with all your residential, business, and industrial renovation needs by offering helpful advice and high-quality materials. Here are five pieces of advice for remodeling homes to help plumbers and professional contractors complete projects successfully and effectively. 
Prepare a budget: A thorough strategy and a reasonable budget must be set up before beginning any home improvement project. Determine the necessary plumbing supplies, evaluate the project's extent, and spend cash appropriately. To help you keep within your budget without sacrificing quality, Crosstown Plumbing provides a variety of high-grade goods and supplies at more affordable costs.
Select the Appropriate Fixtures and Equipment: A successful makeover depends on choosing the right fixtures and furnishings. Make sure the plumbing will work with current systems, prioritize efficiency, and consider aesthetics. Start by browsing our wide range of top-quality items to suit the various requirements of your home, commercial, or industrial projects, from faucets and sinks to boilers and air conditioners.
Focus on Energy Efficiency: Energy-efficient products  are increasingly sought after in today's environmentally-conscious world. Energy-efficient plumbing fixtures and appliances can cut utility expenses for homeowners dramatically. Ask our team about sustainable solutions, such as low-flow faucets, water-saving toilets, and energy-efficient water heaters.
Place safety and compliance first: Adherence to local building standards and regulations is crucial in any restoration job. To secure your clients' safety and the success of your project, stay up to date on the most recent safety regulations and requirements. 
Join Forces with a Reliable Vendor: A reliable supplier is essential for the success of your projects as a professional contractor or plumber. With our extensive selection of plumbing tools and supplies, Crosstown Plumbing is dedicated to giving you high-quality goods, first-rate customer support, and prompt delivery. 
Remember that Crosstown Plumbing is your partner in providing all the materials, equipment, and tools required for home improvement tasks. Put your faith in our knowledge and extensive inventory to make your upcoming makeover successful. 
To learn more about our vast plumbing supplies and how we can help you with your contracting projects in NJ, give us a call or visit our website at: https://www.crosstownplumbing.com/