Powerflushing and Bleeding Your Radiators Improves Boiler Performance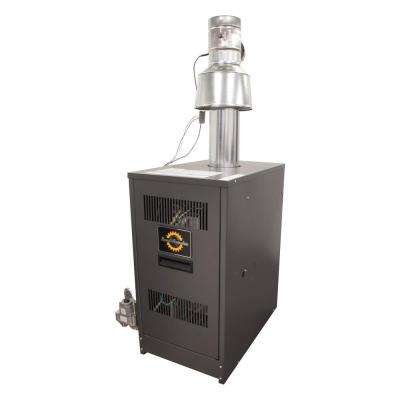 It's cold outside and our home and commercial radiators and heating systems are working hard to keep us warm and cozy. However, this means that energy bills are also high at this time of year – but is there any way to bring them down? According to boiler specialists, the best way to save on your energy bill is to keep your boiler running at its best performance levels.
What is Powerflushing or Bleeding a Radiator? 
Bleeding a radiator: This is a process whereby you release any air trapped at the top of your radiator. This allows hot water to fill the whole space within the radiator, maximizing its heat output. If your radiator is hotter at the bottom than it is at the top, this is a sign it likely needs bleeding.
Powerflushing a central heating system or boiler: It's normal for these systems to experience a buildup of debris over the years, especially if the system is old or hasn't been maintained. The sludge that forms in the system slows the heating process as well as the circulation system, causing the system to draw more power. Professional flushing of the system will clear all this sludge out, allowing it to work far more efficiently, drawing less energy and producing better heating results.
Signs that Your Heating System Needs Powerflushing 
If your system is exhibiting the following problems, you may require powerflushing:
Cold spots at the bottom of radiators
Dirty water when bleeding radiators
Needing to bleed radiators frequently
Boiler is switching on and off frequently
Pipe gets hot, but radiators remain cooler
Radiators take a long time to heat up
Unstable boiler temperatures
Lack of hot water or running out of hot water quickly
Whistling noise from boiler
Lack of maintenance and old age are common reasons for heating system problems, and you may require replacement parts and equipment to replace corroded or damaged components.
Residential and Commercial Boilers and Parts at Wholesale Prices – Specialist Plumbing Wholesalers in NJ! 
At Crosstown Plumbing Supply, we can either assist you with choosing a high-efficiency, low maintenance replacement for your boiler or provide you with an extensive range of boiler repair plumbing supplies to replace necessary parts in your current systems. As we are a wholesaler in a 3.5% sales tax zone, we can make your boiler repairs and services the most affordable in town. Our sales consultants are highly experienced and happy to assist you with finding the right part for your needs and we work closely with reliable, affordable plumbing professionals we are happy to recommend to our clients.
For more information about our specials on boiler replacement or to find out more about the boilers we can offer you, please visit our plumbing supply company website at http://crosstownplumbing.com/ today.