Signs that you need a new commercial or residential boiler – Fast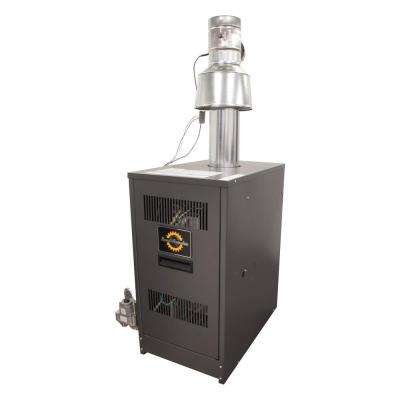 A working boiler is an essential part of a functioning home and many commercial properties, and when they finally give up for good, it results in a massive inconvenience – especially in the middle of winter. Here are some signs to watch for, that indicate that now is a good time to invest in boiler replacement services.
A yellow flame: Your boiler's flame should always be blue in color, as a yellow flame indicated that it isn't burning fuel properly. This is a sign of serious energy inefficiencies that can cause your energy bill to be much higher than it should be, but more importantly, it can be a sign that it's letting off dangerous carbon monoxide gas into your home or building.
Repairs are more frequent and more expensive: If you are finding that you need to keep resetting or topping up the pressure in your boiler, it could be about to quit. Mounting repair bills can also make investing in a new boiler a more financially viable and reliable choice.
Parts are more difficult to source: If your boiler repair partner is telling you that it's becoming more difficult to find replacement parts to keep your boilers working, this can cause your maintenance costs to go up. Sub-standard parts can compromise the boiler's performance, and you can easily be left without a functioning boiler for weeks while the right parts are found. This can also have a knock-on effect on your premiums.
Your boiler's efficiency rating is low: Boiler efficiency is measured by its AFUE ratio, which indicates how much of the energy in the fuel it uses is consumed by the boiler. A rating of 56-70% AFUE is an indication of a low efficiency boiler, and if your boiler falls in this range it means that it's wasting a huge amount of fuel to meet your heating requirements. High-efficiency boilers have an AFUE of 90-98.5%.
Your boiler is very old: Boilers are designed to last a long time, but even the best boilers will start to fail when they are 10-15 years old. Warning signs like noise, leaks, knocking sounds, slow heating, spikes in energy bills, and more frequent repairs are signs that it's reaching the end of its lifespan. Boilers this old will also be using old systems that can't match the energy efficiency of modern heating systems.
Need a commercial or residential boiler in New Jersey? We can help! 
At Crosstown Plumbing Supply, we can either assist you with choosing a high-efficiency, low maintenance boiler replacement or provide you with an extensive range of plumbing supplies for boiler repair. As we are a plumbing wholesaler in a 3.5% sales tax zone, we can make your repairs and services the most affordable in town. Our sales consultants are highly experienced and happy to assist you with finding the right part for your needs and we work closely with reliable, affordable plumbing professionals we are happy to recommend to our clients.
For more information about our specials on replacement boilers or to find out more about the boilers we can offer you, please visit our plumbing supply company website at http://crosstownplumbing.com/ today.