The Important Role of HVAC Systems During COVID-19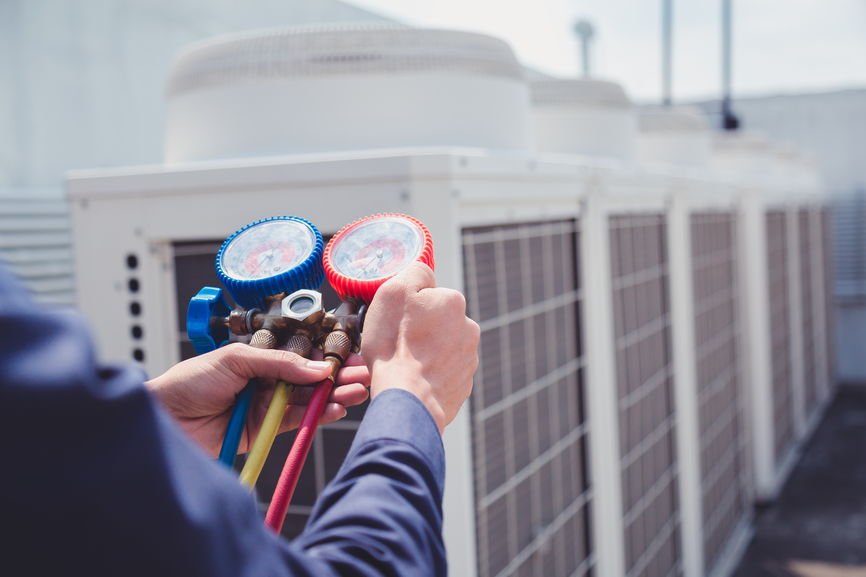 We know that COVID-19 is transmitted via particles in the air, and given the highly contagious nature of the virus, having proper air circulation is more important now than ever before. Industry specialists have been working to understand how HVAC systems can be updated or modified to make the air cleaner and improve the overall air quality. From their research, they've identified the most important components necessary for air purification: ventilation, air filtration, and humidity levels.
So what are some important changes you can make to existing HVAC systems?
Install a high-performance air purification filter that will catch contaminated air particles and prevent them from flowing back into the space. Filters like the HEPA air filter are effective at capturing around 99% of particles. Not all HVAC systems are compatible with HEPA filters, but there are other air filters on the market that work to purify the air supply.

If your HVAC system has fixed-speed fan motors, you may be able to replace them with variable-speed fan motors to better control the airflow. 

Integrate a more advanced airflow-control system that gives you greater control of different airflow levels
In addition to the above steps, we recommend fully "flushing" indoor spaces with outside air as often as possible. For commercial spaces this means flushing them with fresh air after closing time, and again right before opening time, to allow for as much outside air as possible to come inside. 
We understand this isn't always a practical solution, especially in residential spaces during the colder months. With that said, it's necessary to install high-quality air filtration systems, like the HEPA filters mentioned above in these spaces. This is especially important during winter since we're all spending more time indoors and aren't likely to leave our windows open. 
Upgrade your HVAC systems today 
While we all do our part to slow the spread of COVID-19, consider how important it is to improve your air quality, for both you and anyone else who shares your space. While older HVAC systems may not be fully compatible with the most recent air purification and ventilation technologies, there are other ways to increase air circulation, improve air quality, and enhance ventilation while in an enclosed space. 
If you have any questions about modifying your HVAC systems to prevent the spread of COVID-19, or to learn more about making your air conditioning systems safer, please contact CrossTown Plumbing today.