Tips For Choosing The Right Bath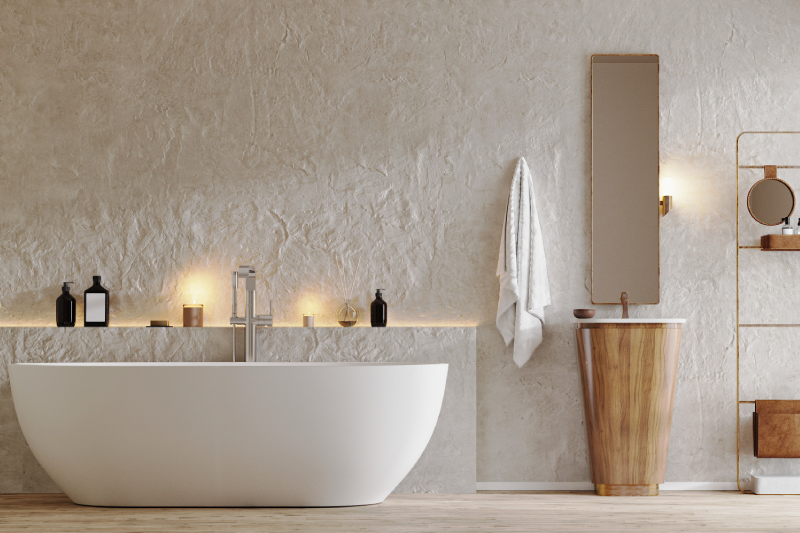 Are you in the market for a new bath? Nowadays there are so many choices you might feel overwhelmed and not know where to start. Especially since there are so many factors to consider like the shape, material and cost to install a new bathtub. Our team at Cross Town Plumbing has compiled tips to help you make the best choice for your new bathroom. 
The Shape Of The Bathtub
Single-ended baths: A single-ended bath has the taps and the drain at the same end, so it's designed for one person to sit in, with their feet pointed towards the taps. 
Double-ended baths: A double-ended bath features the taps and the drain in the center, and it's ideal for bathing two kids at once, or for people who prefer to share. It's also a popular choice for taller people.
Consider The Material 
Acrylic is a popular and budget-friendly choice. It's light, easy to care for and keep clean. Acrylic tubs are also versatile, and can retain heat very well – ideal for those who enjoy hot showers. However, you can't use abrasive cleaners on an acrylic tub, or else they'll get scratched. 
Steel is another option. Steel tubs are durable, affordable, and considered lightweight compared to alternatives like porcelain. The downsides of a steel tub are that the water cools quickly because steel conducts heat, and it has a tendency to chip easily. 
Cast iron is a classic choice for freestanding baths. It's durable, easy to clean, and retains heat very well. Cast iron is very heavy, so ensure your floor can handle the weight of a cast iron tub. 
The Types Of Baths
You have a range of options to choose from, including:
Freestanding baths

Shower baths

Corner baths

Inset, built-in, or straight baths for smaller spaces
Bath Construction Costs
There's no one-size-fits-all cost for installing a new bath. The cost will be determined by several factors, such as size, the material you use, the style of your bath, and the extent to which your existing space needs to be modified to be made suitable for a new tub. Call your local plumbing company to get an estimate. 
For more information about choosing the right bath, or if you have any home plumbing questions, please contact our team at Cross Town Plumbing today or visit us at: https://www.crosstownplumbing.com/