High quality plumbing supplies for professionals and homeowners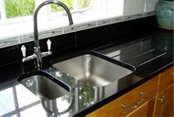 If your New Year's Resolution was to take on all those small DIY jobs that need doing around the house, or if you're a professional plumber, your local New Jersey plumbing supply company is the place to visit. As specialists in all things plumbing and related to plumbing, we're a one-stop shop with a range for every budget.
Our plumbing supply products:
We stock the best locally and internationally branded products, including:
Plumbing tools
Boiler and furnace controls
Radiator products
Pipe fittings and valves
Pumps, gauges and measuring devices
Electrical parts
Refrigerant
Heating systems – Furnaces, hot water heaters, commercial and residential boilers
Air conditioning systems – Ductless mini-splits, central air conditioning units, humidifiers, and air filtration systems
Kitchen and bathroom cabinets, faucets, shower roses and stands, and accessories
Granite countertops
High quality supplies and more at wholesale prices 
At Crosstown Plumbing Supply, we're able to get our plumbing parts supplies, materials and products directly from local and international manufacturers – ensuring that you get the same high quality fixtures without the high street markup. Due to extensive connections with a wide variety of manufacturers, we're also able to offer you an extensive range of options all in one place – giving you more choice to suit your lifestyle, creative vision and budget. We're also located in a 3.5% NJ sales tax zone, giving you an even better deal for your money.
For more information on the leading plumbing parts supplier in New Jersey, please visit our website at http://crosstownplumbing.com/ or contact us today.