How plumbing wholesalers can make your kitchen remodel cheaper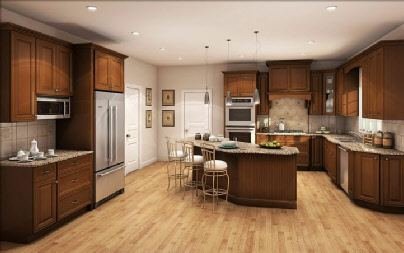 Installing a practical and attractive kitchen in your home is a sure way to upgrade your lifestyle and the value of your property, but the high price of kitchen remodels is preventing a lot of property owners from taking on these projects. While there are ways to compromise on your kitchen remodel, there is one solution that means that you don't have to cut quality or style – visiting your local New Jersey plumbing wholesalers.
While many people think plumbing wholesalers are just for commercial plumbers or a great place to pick up pipe fittings and tools, we offer so much more than that. In fact, we have a wide range of high-quality products from US and international brands, which includes:
Taps, fixtures and fittings – Faucets, kitchen sinks, basins etc.
Kitchen cabinets – In a wide range of styles and price ranges, from quality hardwood to a high trend value line.
Granite countertops for kitchens – In over 30 different colors and patterns.
Remodel your kitchen on any budget with Crosstown Plumbing Supply 
In addition to our affordable kitchen products, our sales staff are fully trained to assist you with your remodel itself and, when you purchase any kitchen cabinetry line from us, we will come through to your home to measure and design your kitchen for free.
We also offer special promotions on certain items throughout the year. These limited time offers are a great way to save even more on the costs of your renovation, as they often feature great discounts on solid wood cabinets, modern features and top international brands. Customers can also benefit from our 3.5% NJ sales tax, making your home improvement project event more affordable.
For more information on our wholesale kitchen cabinets, plumbing supplies and faucets in New Jersey, please visit our website at http://crosstownplumbing.com/ or contact us today.