Why Boiler Controls for Commercial Buildings?
Boiler controls are the industry standard for energy efficiency, lower heating costs and occupant satisfaction in your building. They're easy for industry professionals to install and program, while commercial building owners love the convenience that comes with remote monitoring. Our team at Crosstown Plumbing has a curated selection of commercial boiler controls and can recommend the best solution for your building. Here are the most efficient boiler controls we provide most often: 
Heat-Timer Boiler Controls
Heat-Timer Boiler Controls have been the standard everyone else tries to meet for over 50 years. As the Cadillac solution to multifamily building boiler control, HT provides class leading cost savings and flexibility while allowing full wireless and internet based management and monitoring. Their platinum series units handle steam or hot water systems, single or multiple boiler configurations, and every type of boiler there is including modulating, staging, single stage or multiple stage.
New this year is the Heat-Timer Genesis, an affordable wireless internet boiler control capable of energy cost savings of up to 30% a month. It is designed to be cost effective for small buildings with 20 or less units. Installation is a snap with long range wireless space sensors and complete internet and mobile app connectivity to managers, supers and HVAC professionals as needed.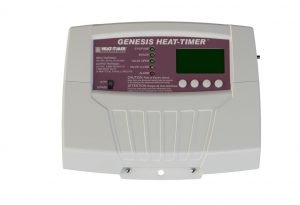 Tekmar Boiler Controls
For those looking for a low cost option, Tekmar Boiler Controls is yet another leader specifically in hydronic heating controls. They provide energy saving control solutions for a wide range of hydronic systems.
The model featured below (The Boiler Control 256) is specially designed to operate a single boiler utilizing Outdoor Temperature Reset. 256 can be used in various applications ranging from a single zone of baseboard heating to multiple zones of fan coils and baseboard heating. Some of its other notable features include: a warm weather shutdown setting, setback input for nighttime heating needs and automatic boiler differential.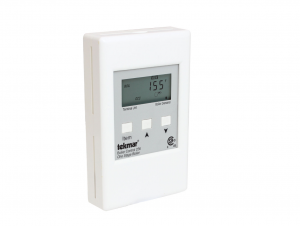 To learn more about the boiler controls we have available, please contact us today: