What are Ductless Heating and Cooling Systems?
Ductless systems, also known as ductless mini-splits, are highly efficient, easily installed primary heating and cooling systems for homes. They run on electricity, not gas, so they can be used in almost any home. They're safe, durable and quiet; and they heat rooms evenly at a fraction of the cost of baseboard, wall and ceiling heat or electric furnaces.
Ductless systems utilize something called heat pump technology to distribute warm or cool air to various areas of your home, usually much more quietly and efficiently than traditional electric heaters. Ductless systems have three main components: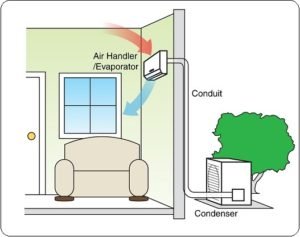 Outdoor compressor
Indoor wall head where air is blown out of
Remote control.
For large area's, you can often ad additional heads or wall units to cover more space, while still only requiring the one compressor. These are referred to as Mulit-Zone units.
Most ductless heat pumps are easily installed by a professional in less than a day and can reduce your electric heating costs by 25% -50% while keeping you comfortable all year long.
Ductless Mini-Splits by EMI
Crosstown Plumbing carries the EMI brand of ductless mini splits because of their great value. They strike a perfect balance between affordability and quality that is unmatched in the industry.
Depending on your situation there are a few models to choose from for your home or office: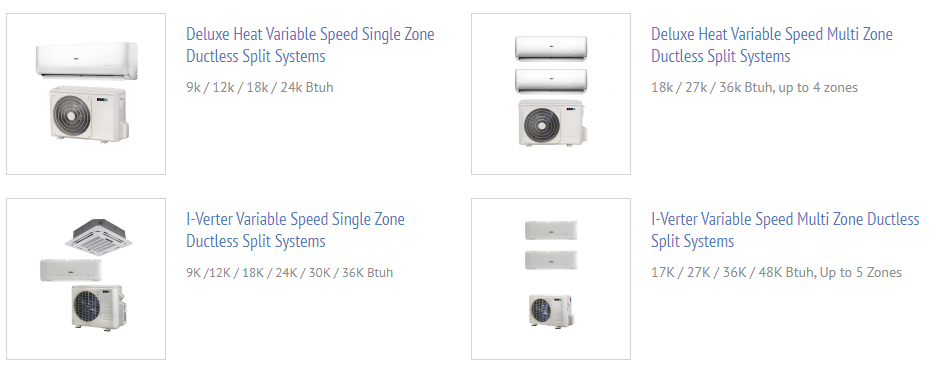 Call Crosstown Today to order yours. For preapproved Crosstown Professionals, our express delivery can have these units can go direct to your job site often by the next day.