NJ KITCHEN CABINET SERIES
Crosstown Plumbing Supply, a leading kitchen cabinet supplier in New Jersey delivers high quality kitchen products for residential use.
You Bet! In fact we've been selling them for over a decade and have what we modestly believe to be the best value in kitchen cabinets for the widest variety of budgets, quality levels, and personal tastes. Our Fabuwood cabinets are made and imported especially for us and include a line of all hardwood cabinetry (no particle board) at prices you never thought were possible. And for even more style and elegance our Aristocraft line of cabinets provides the kind of quality and selection that other dealers can't touch at twice the price.
You can head over to the big box Kitchen cabinet store if you want but why not avoid the sticker shock and try us out first? You can even take advantage of our In Home Kitchen Measurement Service which is absolutely free, and insures you get the cabinets and right sizing you need, the first time!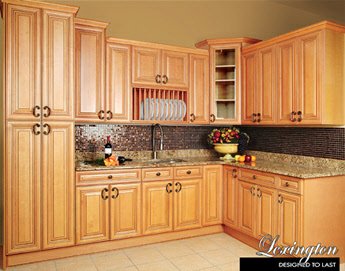 Crosstown is proud to present cabinetry finishes that heighten the beauty of wood's organic characteristics and showcase its natural beauty. Each finishing technique creates a unique look, while quality craftsmanship gives each piece of cabinetry its own distinctive style, expressing your individuality. Use the helpful guide on the pages that follow to select the finish that's right for you. Choose from an exquisite palette of unique colors which add warmth to your kitchen and to your home.
01. Wall 30″x15″
02. Wall 12″x30″
03. Wall 30″x12″
04. Wall 21″x30″
05. Wall Corner 24″x30″
06. Wall 12″x30″
07. Wall 36″x30″
08. Base 12″
09. Base 18″
10. Base Blind Corner 42″
11. Sink Base 30″
12. Base 21″