Crosstown Plumbing now carries TEC Infrared Grills.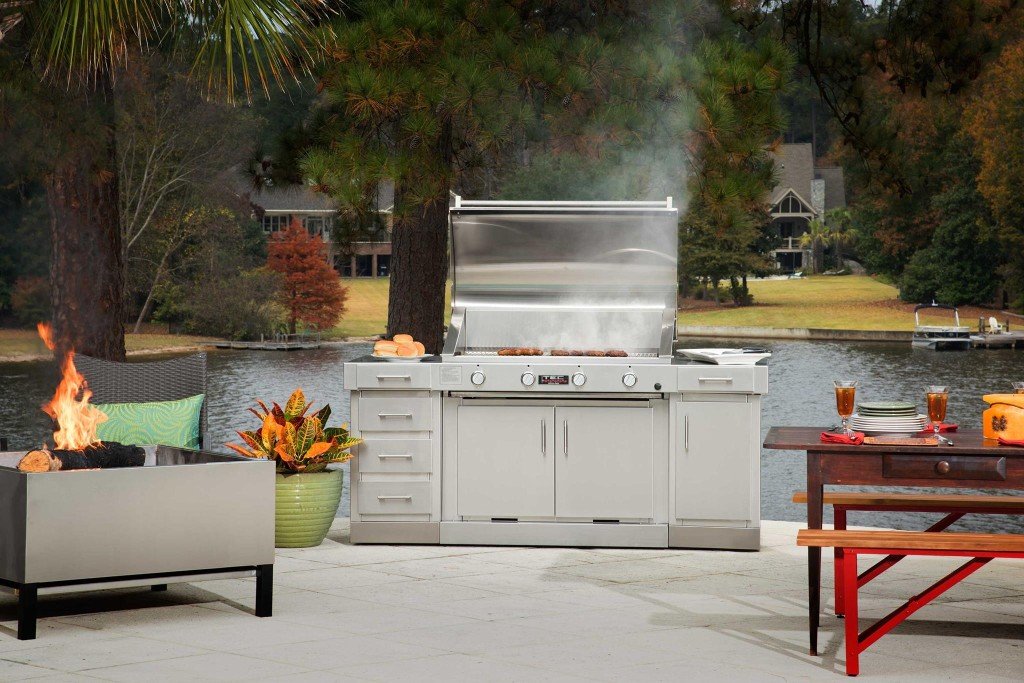 Infrared Grills are the hottest thing on the modern grilling scene. (Pun intended).  Infrared heating elements have been long used in elite grilling systems as sear plates for meat providing temperatures up to 1000 degrees for rapid cooking that seals in the juices of meat.  These elements have become an indispensable part of good grilling, creating the kind of burn marks and texture on meat that take your outdoor cooking to a professional level.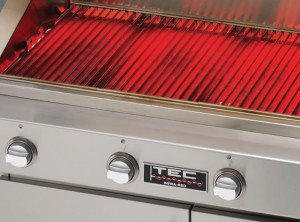 Now TEC offers a first however, an all ceramic grill with both normal heat and searing heat, affording you a cleaner, more controllable grill with less risk of hot spots, burning, overcooking, and fire common to traditional grills.
TEC grills are all handcrafted in America using raw materials that are a cut above the Chinese-made grills of most manufacturers including corrosive-resistant 304 stainless steel.
TEC grills come in portable, tabletop or Built-In configurations. For instance, the new Patio series comes in several configurations, and can be configured with or without a cabinet. The Patio 1 Burner can cook 16 hamburgers in 8-10 minutes, while the Patio 2 Burner can cook 32 hamburgers in 8-10 minutes! And with TEC rapid preheat times, you can go from 0-900 degrees F in only 7 minutes with the grill on high.
TEC owners swear by their grills. Once you've experienced the TEC Infrared DIFFERENCE you will love  your TEC grill too, here's why:
Advanced Technology:

From the inventors of infrared grilling – TEC

grills cook with 100% infrared energy. Their

patented, 100% infrared grilling system eliminates the hot air, so food retains up to 35% more of its own natural juices. The end result – tender, juicy food.
Enhanced Culinary Experience: Radiant glass panels below the cooking grates incinerate food drippings, creating a rich, smoky vapor that flavors the food. Now you can have it all – the convenience of gas and the charbroiled flavor of charcoal or wood, but without the ashy residue.
Superior Performance:

Get the highest and lowest grilling temperatures of any infrared grill. Create mouth-watering grill marks with a quick sear, or utilize our incredible 200°F turndown to cook low and slow.
Energy Efficient: Laboratory tests show TEC's patented grilling system uses up to 50% less fuel than other gas grills. We burn faster and cleaner.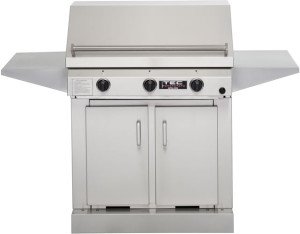 The TEC Infrared Grill heats up quickly and is easy to clean. Burners distribute heat evenly so that every square inch of cooking surface is available for grilling with no hot or cold spots. The TEC Infrared Grill has a wide range of temperature controls that are easily controlled by the simple turn of a knob. You can sear a steak, and slow cook or smoke a larger cut of meat like a brisket or pork shoulder. The TEC grill, is so versatile you can even place cookware directly on top of the cooking grate for traditional stove-top use.
CROSSTOWN IS AN EXCLUSIVE DISTRIBUTOR OF TEC GRILLS FOR THE GREATER NY NJ AREA.
Look at the TEC website at

http://tecinfrared.com/

then call Crosstown Plumbing for the guaranteed best prices on these grills that you will find anywhere!